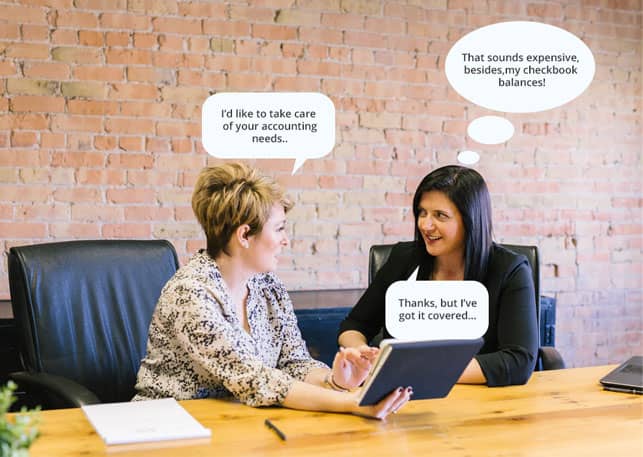 More and more, the service of compiling financial statements, and even preparing tax returns are becoming commoditized and price sensitive. Also, business owners are sometimes reluctant to talk about their accounting needs.
They don't always know what they don't know. They don't always understand the numbers and don't want to be embarrassed. They don't want to be told what they are doing wrong, and often they don't want to be accountable. Nor do they want an accountant taking control of their business. These are some of their concerns, however misplaced.
BizBench can be used as an incentive that you can offer to prospective clients – something of value that they are interested in (a single report is $295 if they purchased it themselves). This helps to build a sense of fair reciprocity on their part, when you offer something of value to them for nothing in return.